We have it all

Metro Orlando is one of America's fastest-growing economies – a hub for professionals and travelers.

It is home to more than 30 internationally owned companies, the country's second-largest university and an educated labor force of 1.2 million.

Each year, over 62 million convention delegates and tourists come to work and play here.




METRO ORLANDO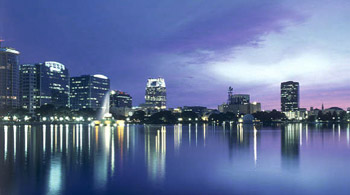 Metro Orlando, which encompasses Orange, Seminole, Osceola and Lake counties, has the strongest economy in Florida and one of the strongest nationwide. Other facts of interest:
Residents' median age is 38 with more than 2 million residents, the region is projected to be one of the nation's fastest growing regions this decade.
The area has 2.2 million residents and hosts over 66 million visitors annually.
Growth models project much of the region's future expansion along the southwest corridor near Interstate 4, home to Xentury │The Global Resort City.
Xentury stretches along the booming border of Orange and Osceola County, where the population is expected to nearly double over the next few decades. Osceola also is known as a pro-growth county, providing opportunity and incentives for quality developments.